Leadership Summit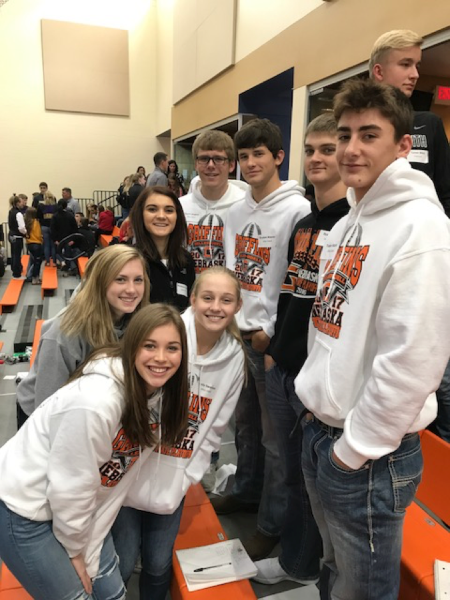 The Nebraska Coaches Association invited students to attend a leadership summit in three areas across the state, Alliance, Kearney and Fremont. Eight students attended the leadership summit on November 16 at Midland University in Fremont, NE.
Ryan Arnold, Kirsten Bures, Bryston Warren, Tucker Martin, Emily Swanson, Mackenzie Vitosh, Addison Heideman, and Austin Jurgens took part in four presentation/breakout sessions dealing with being a more effective leader. The four topics for the day were: Leaders vs managers, Individual choices that help you and your school, What is your personal standard, and Positive school culture through social media.
After each presenter focused on a topic the students were given three questions to discuss with members of their school. These questions allowed the students to look at themselves as leaders and evaluate what they would do. The activities of the day have given these eight student leaders the skills develop leadership techniques and options.