Clint Duis
I am thankful to Diller Odell for the ability to go to school in a safe, relaxed environment not only conducive to learning but also a welcome place where you can enjoy yourself while you are there. Looking back on my time at Diller Odell I recall a place where I was able to know all of my schoolmates, build quality relationships, know if you work hard at what you are doing you will be given opportunities to succeed, and my fondest memory will always be the preparation with my teammates and coaches.
I thoroughly enjoyed my time at Diller Odell, it may not be the largest school in the world but there definitely is an emphasis on quality vs. quantity.  My wife and I look forward to supporting the school in the years to come.
Clint Duis graduated in 2001 as part of the first graduating class of Diller Odell High School. After graduating he moved on to continue his education and basketball career at Southeast Community College and Bellevue University graduating in 2005 with honors, with a degree in Finance and a minor in Coaching Theory. Clint holds the position of Vice President – Sales at FuturesOne a commodity futures brokerage house and has been with the company for seven years.  His wife Aimee grew up in Concordia, KS and was a 2002 graduate of Concordia High School. She currently is employed as the Dental Implant Coordinator at Dr. Andrew Glenn Oral and Maxillofacial Surgery. Clint and Aimee welcomed their first child, Mack, on November 12, 2011. They reside in Lincoln, NE with their two dogs Simon and Beans.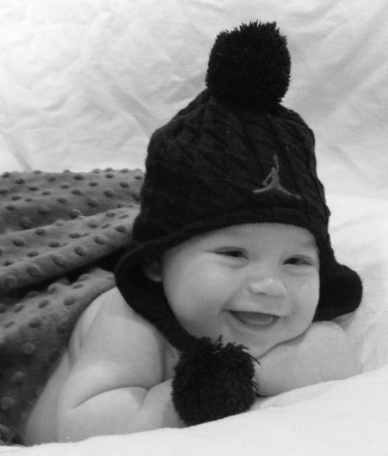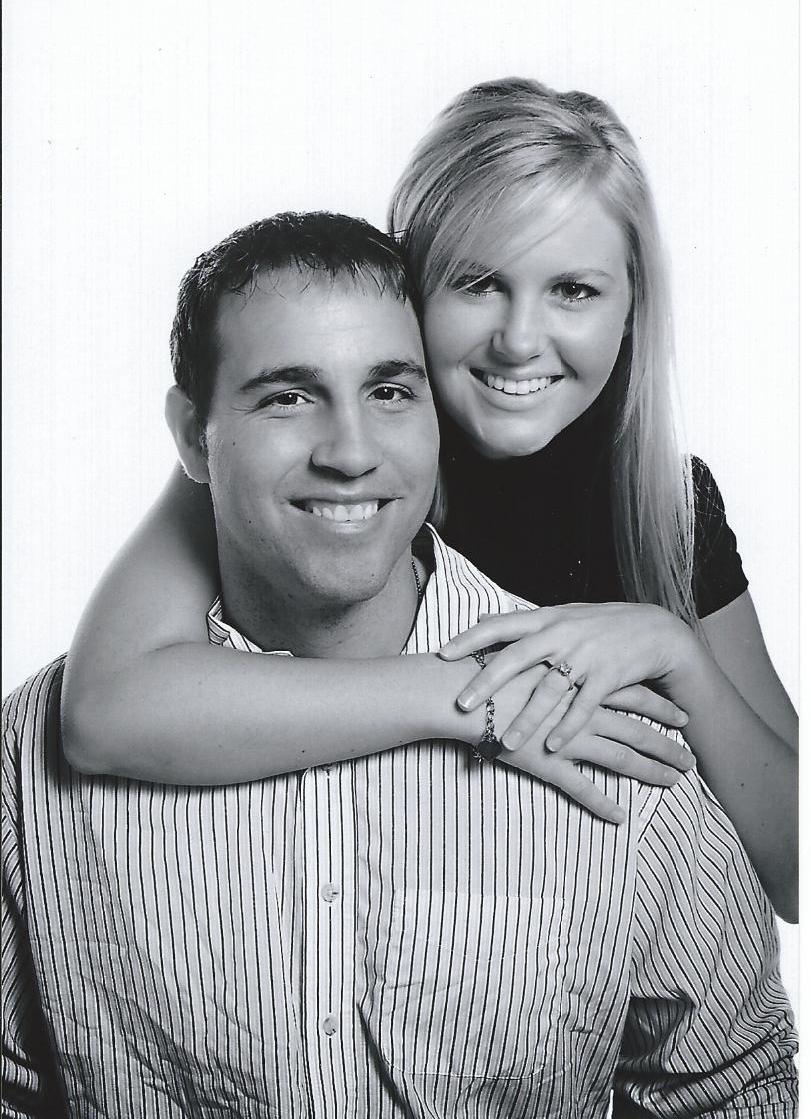 Clint's Son, Mack                                                                                       Clint and his wife, Aimee