Junior High Girls Basketball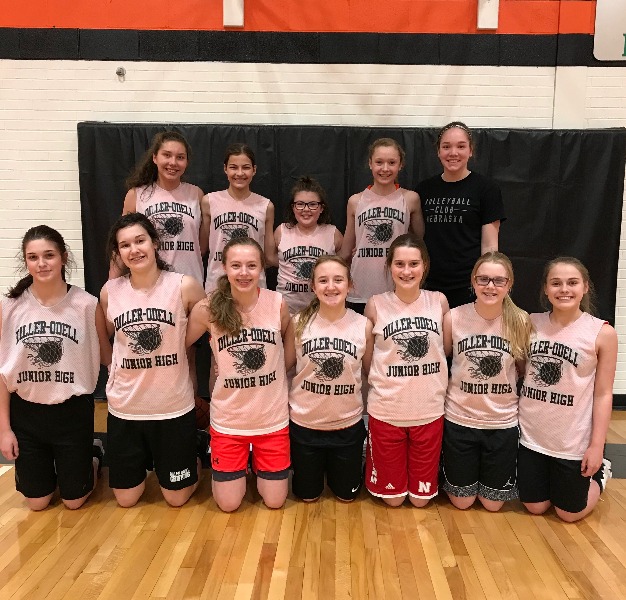 The Junior High Lady Griffins just concluded their 2018 basketball season. This year there were 12 girls out for basketball – seven 8th graders & five 7th graders. The girls were coached by John Mohr & John Denner.
The junior high girls played in two tournaments this year, getting 3rd Place in both the Meridian and Nebraska City Lourdes' tournaments. Overall for the year the A-Team had a record of 6 wins & 5 losses, while the B-Team concluded with a record of 5 wins & 1 loss. Way to go girls!